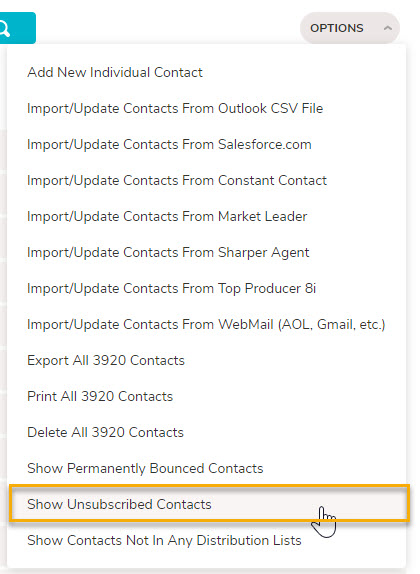 If a contact unsubscribes from you it means that they no longer wish to receive your marketing pieces. As soon as they click the "unsubscribe" button they will remain on your contact list, but rezora will no longer send marketing pieces to that address -- even if they are marked as a recipient.
To view your unsubscribed contacts, please go to your Contacts page. From there, please click the "Options" button in your contact box and scroll down and click on "Show Unsubscribed Contacts".
To export the list, click again on the "Options" button, this time selecting "Export Current XXX Contacts". This will download a CSV file to your desktop. 
Though not required, if you choose, you can delete all unsubscribed contacts from your account.  After showing your unsubscribed contacts, you can click on "Options" again, and choose 'Delete Current [current # of contacts] Contacts'.