On your Apps & Integrations page, which can be found from under 'My Account' >> 'Apps & Integrations', you will first see a Distribution List Facebook Tab box, followed by a Distribution List Widget box. Either of these will allow you to generate code to create a capture widget on either your website of your Facebook page respectively.
Simply select the appropriate fields you would like the capture widget to contain, then click Generate Widget Code for your website. Or for the Facebook option, click Save Tab Settings, then Add Tab to Facebook.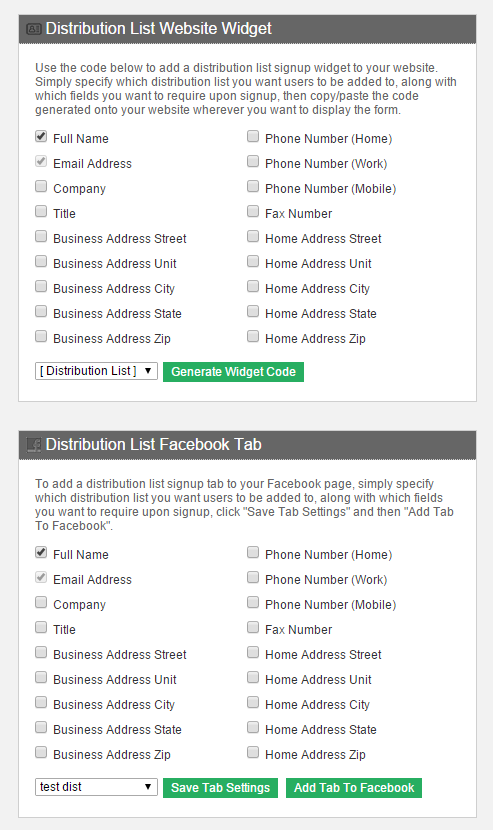 For Facebook, you must be listed as as Admin for your particular Facebook page. This is found on the Facebook page itself, click on Settings, and then Page Roles.
Once your app is posted to Facebook, it will appear under the Apps section on your Facebook page.