This step-by-step document will show you how to add Google Fonts to rezora, allowing you to use these fonts within templates and marketing pieces.
Start by being logged in as a company or group admin. Navigate to the account menu on the upper left portion of the screen, and click "fonts" when the drop-down appears.
This page is where you manage your Google Fonts. You can add new fonts and remove the ones you have previously added.
To add a new font, click the 'Add New Font' Button.
A dialog appears. This is where you will copy and paste the Google Font into.
To get a Google Font, go to https://fonts.google.com/ and search for the font that closely resembles your brand's standard. More information on selecting which specific font to use can be found here. Once you find a font you wish to use in a rezora marketing piece, click the red plus button.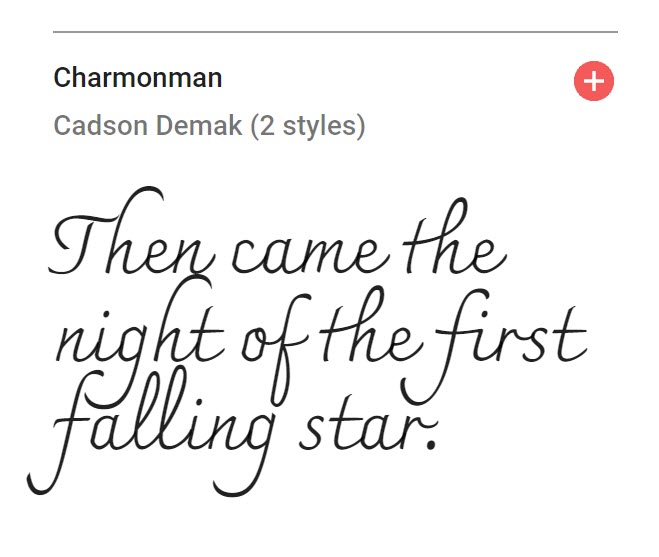 A dialog appears on the bottom of the page showing you selected a font. You can select one or more fonts to be added to rezora at a time. Click the 'Family Selected' text to expand the menu.
Once the menu is expanded, notice the "Embed Font" section. Copy the text (HTML code) that starts with '<link href=' and paste it into the dialog box from rezora called 'Add New Font'.

If the import of the font was successful, you should see a confirmation box.
Congratulations! You can now use that Google Font within rezora's template builder and for the creation of marketing pieces.