In the email editor, click on the ROWS tab. Click on the drop down menu and select Dynamic Content.
In the "Content Type" pop-up menu, click Agents.
Locate your information either by scrolling or searching the e-mail address on your account, then click Choose. This will generate rows populated with your information.
Simply select a row, then drag and drop it into place!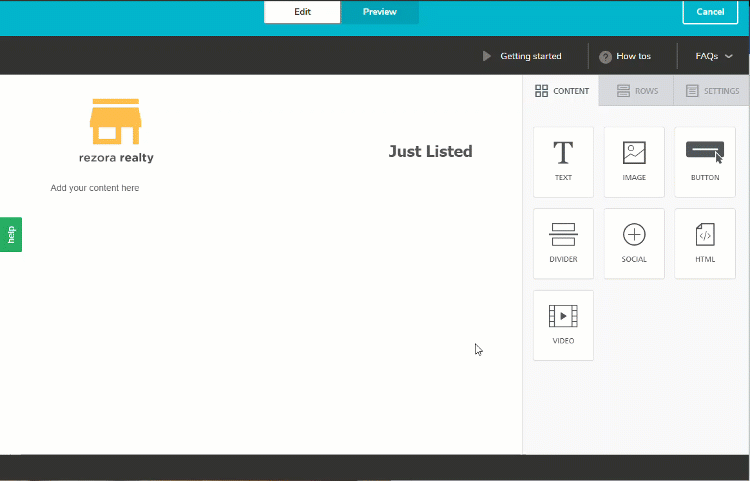 Did you know...
it is possible to create a multi-agent footer?
Simply repeat the process detailed above then in the Select Agents menu click Choose next to additional agents to generate rows for up to 4 agents.